About Us
Vision
A world where every woman has the right to live a life of independence, dignity, and respect, free of violence and oppression, and a world where she can pursue her goals and dreams without judgement or ridicule.
Mission
Our mission is to provide personalized support, mentorship, empathy, motivation, and friendship to women who have experienced oppression of any sort, empowering them to rebuild their lives, reach their goals and live with respect, dignity, freedom and happiness.
To provide hope to women suffering in silence, empowering them to speak up and raise their voices against oppression, across all communities and ethnicities.
To build a network of like-minded women who support each other in achieving their dreams, reaching their potential and create positive impact.
Our Program
Brave Beginnings works across the GTA to match women who have recently escaped oppression with mentors who understand what it takes to stand on their own feet and are eager to give back by helping another woman achieve freedom and happiness. We work hard to match mentors with suitable mentees based on their background, experiences and even ethnicity where possible. In doing so, our organization is hoping to provide meaningful support and friendship to aid in the healing process and metamorphosis of each mentee from victim to survivor.
Our Founder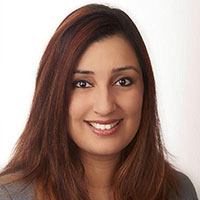 Samra Zafar arrived in Canada as a teenage bride in an arranged marriage, and faced over a decade of oppression and opposition against her right to an education. Refusing to give up, she took the courageous step to leave her marriage and build a new life for herself and her two daughters. She pursued her education as a single mother working multiple jobs and completed her Bachelor's and Master's Degrees in Economics from the University of Toronto with the highest distinction, winning over a dozen awards and scholarships. She was named the top student in Economics and was the recipient of the most prestigious John H Moss Award, a $17k scholarship awarded to the single most outstanding student across the University's three campuses.
The recognition and achievements prompted Samra to start sharing her story to empower and motivate other women to pursue their dreams and independence. The impact her mentorship made as several women improved their lives, gave birth to the idea of a larger support network to help women re-establish themselves after oppression and crisis. Brave Beginnings aims to provide women with support, guidance, friendship and mentorship to live a life of independence, respect and dignity.
Today, Samra is a successful financial services professional, and a respected motivational public speaker on various large platforms, advocating for women's rights, and empowering people from all walks of life to reach for their goals and improve their lives. Samra was recently elected as the youngest ever Alumni Governor on the Governing Council of the University of Toronto. She is one of 8 highly distinguished alumni to serve on the highest governing body of the University.
Board of Directors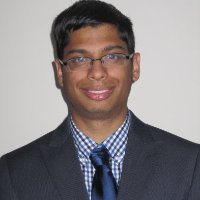 Jeremy De Mello is a critical thinker and recent graduate of the Ivey Business School and Western University with degrees in business and political science. He has a diverse background in entrepreneurship, marketing, and writing. He has co-founded several small businesses and is the co-founder of Brave Beginnings. He has previously delivered impactful results for MaRS Discovery District and Founders Circle Capital, and has written guest blog posts for luminaries including TED.com speaker Drew Dudley.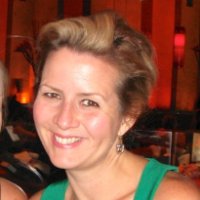 Julie Oden is a dynamic, innovative and strategic brand marketer with over 17 years of success in building and elevating brands. She has a diverse background in Advertising, Marketing Operations, UX/Digital Experience, Change Management, and both Product and Project Management. She has a proven success record in driving teams and high profile projects to great growth, consumer awareness, and profit with major brands such as Yahoo!, AOL, MySpace and The Home Depot.

Douglas Fry is a strategic leader with nearly 20 years of success in building and elevating brands, exceeding growth targets, in the CPG and Restaurant industries. His experience spans the fields of Sales & Marketing, Operations, Supply Chain, Consumer Affairs and Change Management.  He's been a leader in Strategy and Operations work with some of the key brands in Consumer Packaged Goods and Foodservice, such as Kraft Foods, Cara Operations Restaurant Brands and McDonald's Restaurants in both domestic and global arenas. He's been architect of corporate culture & business strategy evolution; redesigned team functionality; and launched a myriad of successful cross functional initiatives and programs throughout his career.  His most important and enjoyable role, though, is that as a husband and father.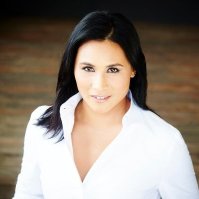 Aileen Virola is a passionate, strategic, and creative digital marketing and advertising professional with over 18 years of experience. Aileen's specialties include Branding and Experiential Marketing, Digital Marketing, Account Management, and Corporate and Life Coaching. Over her career, Aileen has worked for firms like JWT/RMG Connect, TBA Agency, and GMR Marketing, of which she is currently the Managing Director. As an iPEC Certified Professional Coach, Aileen also helps people to pursue and achieve their career and life goals.

CFO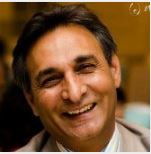 Khurram Qureshi is a results-driven professional with over 25 years' experience in the accounting and corporate finance fields. Khurram's set of skills include Audit, Taxation, Mergers & Acquisition Due Diligence, and Business Development. In addition to being CFO of several publicly listed small-cap companies, Khurram is a partner in CQK Chartered Accountants, a full-service accounting firm catering to the unique financial situation of SMEs.
Our Sponsors
We are grateful for the help and guidance provided by some of our most generous supporters, including:
John Rothschild (Donor)
James Appleyard (Donor)
Kayella MacKenzie (Training Program Developer)
Patrick Brown (Website support)
Juliet Kwan (Donor)